Great Britain – Victoria's England – The Queen that Defined an Empire
Price Starting at $5,595.00
Categories: Europe, Great Britain
Itinerary Upload File:
Product Banner Image: , , ,
Products Link PDF:
Departure Date and Year:
Products Link PPT:
Queen Victoria was perhaps the last true monarch of the British Empire. This indomitable queen captured the hearts and minds of her people, from the chilly reaches of Yorkshire to the wild jungles of India, leading her realm through the industrial revolution that defined the modern age. Her formidable stature, her elegant sense of decorum, and her lifelong devotion to her husband became pillars of a cultural movement that continues to be romanticized and emulated the world over – known, appropriately, as "Victorian." Discover the places this remarkable woman held most dear as you explore her homes, her haunts, and the places where modern filmmaking attempts to recapture her legacy with hit creations like Masterpiece Theatre's Victoria. Discover the woman who redefined the world.
Degree of Difficulty –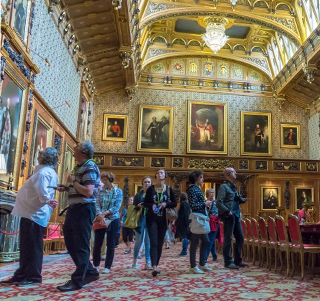 Prices vary by season and package. Please inquire by phone at (800) 627-1244 or email info@classicescapes.com for more information and a pricing estimate.
YOUR JOURNEY INCLUDES:
Four star accommodations throughout as indicated or similar.
Breakfast daily, welcome and farewell dinners; all other meals as per itinerary.
Visits and admission fees to all venues indicated in itinerary.
All ground transfers and excursions in private deluxe motor coach.
Services of a specialist guide throughout.
Gratuities for baggage handling and wait staff on included meals.
Complimentary bottled water on coaches during sightseeing.
Complimentary passport wallets and baggage tags.
Complimentary emergency evacuation insurance.
Both of our programs can take place at any time of the year as London is not a city where fun depends on the weather. While summer is a great time to visit, spring and autumn are also good times, when the crowds are far thinner and sights less crowded. Winters are cold, wet and dark, so outdoor venues are mostly deserted.