Italy has long been lauded as a place of cultural significance, Rome having spread its influence over much of the western world. Equally impressive is the legacy it is creating through its national parks. This trip provides ample servings of both. Orchids fill the air with perfumed breath in the wildness of Majella National Park. Mountains run to the sea, where crystal clear waters flow in and out of grottos carved from the soft chalk like rock in Gargano National Park. The cultural angle veers abruptly from the commonplace in Alberobello where conical roofed houses create a fairytale cityscape, and in Matera where living in a cave was commonplace until the middle of the 20th century. This trip satisfies with what one expects from Italy and astounds with the unexpected.
Degree of Difficulty –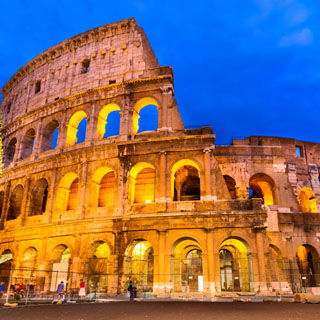 Prices vary by season and package. Please inquire by phone at (800) 627-1244 or email info@classicescapes.com for more information and a pricing estimate.
YOUR JOURNEY INCLUDES:
Superior accommodations throughout as indicated or similar.
Continental breakfast daily, a welcome dinner and a farewell dinner, and other meals as per itinerary. (B=Breakfast; L=Lunch; D=Dinner)
Culinary experience in Naples.
All ground transfers and excursions in private deluxe motor coach.
Services of a specialist guide with 10 travelers.
Entrance fees to all venues indicated.
Complimentary bottled water on coaches during sightseeing.
Complimentary passport wallet and baggage tags.
This program takes in some of Italy's most beautiful national parks that are only accessible because of altitude and weather conditions during the summer months. Best time for this tour is mid-July through September, which is also quite sunny, hot and gorgeous for water activities. Our program does include opportunities to experience the great outdoors and beautiful grottoes of central Italy from Rome to Naples.