اسلا عليكم, Travelers!
That's pronounced ssalamū 'lekum and is the proper way to greet someone when you're visiting Morocco. If you've never visited, this is an incredible nation where cultural influences and combinations have created an experience you'll find nowhere else in the world.
Delve into our spotlight this month on the spectacular appeal of Morocco, where you'll ride camels through sand dunes, gaze up at towering mountains, enjoy the crash of the sea, and experience history that seems to span every century of human civilization. Of course, you'll also have a lot of mint tea and likely fill up a second suitcase with enough souvenirs to last you a decade. There's nothing quite like shopping in a Moroccan souk!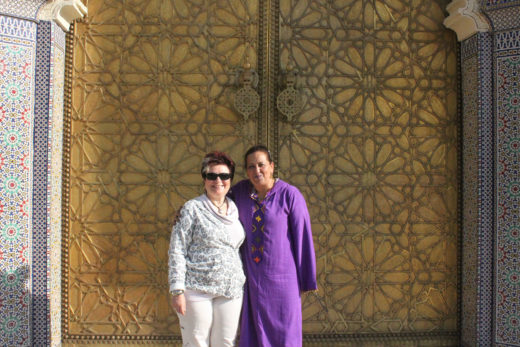 Our conservation piece this month zooms in on the Medina of Fez, which is the original medieval section of the greater city of Fez. It is a protected UNESCO World Heritage Site with a wealth of offerings within its walls and ongoing efforts for sustainability and conservation.
Check out my compilation of photos from a number of trips I've taken to Morocco. I won't tell you how long ago it was, but if you know me well enough, you can usually glean an accurate timeline based on my everchanging hairstyles!
Speaking of pictures, our Photo of the Month was captured in South Africa, and depicts a striking close-up look at a leopardess resting her haunches on a tree trunk.
Of course, this email is coming to you right as we dive into the deep end of Holiday season. Check out our guide to the holidays here in NYC, a quiz to test your Thanksgiving Knowledge (Turkey-llect? Turke-ngelligence? We've spitballed a lot of puns here at the office).
If you're looking for deals and steals in the spirit of the season, check out our discount to Uganda this month, good until the end of 2019!
الله يمسك علي خير (lla yemsek 'la khir),