New Mexico – Secrets of the Land of Enchantment
Price Starting at $6,395.00
Categories: New Mexico, North America
Itinerary Upload File:
Product Banner Image: , ,
Products Link PDF:
Departure Date and Year:
Products Link PPT:
Surround yourself in the epic beauty of the American Southwest on this journey to New Mexico. The natural splendor of the landscape has inspired people to settle in this region for centuries. From the Native pueblos to the shiny chrome of ever-growing trendy, modern cities, there is so much to explore in New Mexico. By land or even via hot air balloon, you will have endless opportunities to see the diverse facets of this gem-like landscape. Find your artistic expression here, whether it be traditionally-crafted pottery, hand-made jewelry crafted by local artists, paintings by the greats of classical and modernist art, or simply the colors and sounds of the natural world. Discover yourself in the great American Southwest.
Degree of Difficulty –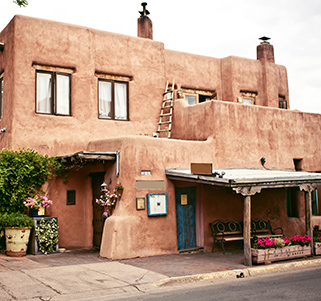 Prices vary by season and package. Please inquire by phone at (800) 627-1244 or email info@classicescapes.com for more information and a pricing estimate.
Maximum group size: No restrictions, although we recommend a maximum of 30 travelers.
YOUR JOURNEY INCLUDES:
Accommodation at hotels as indicated in the itinerary (or similar).
Transfers from Airports to Hotels on the main program and the extension. (Please note one group transfer will be supplied each way. Anyone not arriving on group schedule, will require a personal transfer at additional cost.)
Services of a tour director.
All meals as specified in itinerary.
Water and snacks on coach.
All tours and admission fees as indicated.
All applicable hotel taxes and gratuities for baggage handling.
Complimentary baggage tags.
These states have a mild, mostly arid climate with light precipitation totals, lots of sunshine and low humidity. However, there's a lot of temperature variance, depending on areas visited and elevation. The highest mountains have similar weather pattern to the Rocky Mountains, for instance, and the desert areas in the winter can be warm during the day and quite cold at night. While New Mexico can be visited year-round, the overall best time to visit is September through November when days are warm and nights cool. The program that includes Colorado, visits higher altitudes and is best in May, June and mid-August through September.