Γειά σου, Traveler!
That's my native tongue, Greek! The pronunciation for "Hello" is YAH-soo if you ever need to say it out loud. Practice it on me the next time we talk! It can also mean bye and is used as a general greeting.
You may have guessed that this month we're taking a look at Greece, the country of my birth, or as I know it, Hellas. It was a real challenge boiling down such a deep and diverse nation, with so much history and lore, into one simple infographic, so we hope you enjoy!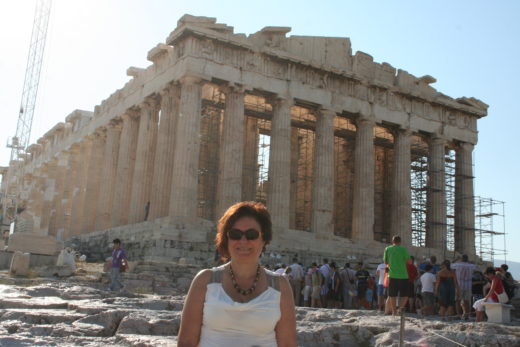 If Greece whets your appetite for travel, there's no better company to put together your adventure of discovery than this one – built and operated by Greeks!
Of course, when you picture Greece, one of the images that likely comes to mind is the towering Acropolis in Athens, home of the famed Parthenon. Our conservation piece this month takes a look at both the Acropolis as a whole and the Parthenon's storied history. Its conversation, protection, and even reunion with its own pieces is an ongoing story for Greece, as renovations and legal battles continue to this day.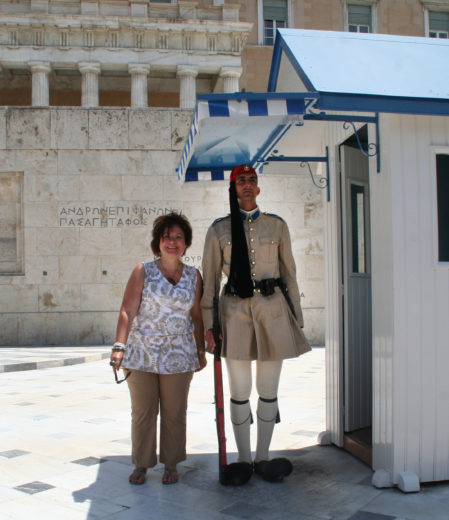 Take a look at our Classic album, where I share some of my personal photos of my last journey there. Perhaps seeing Greece through the eyes of a Greek will inspire you to visit!
Our photo of the month is one for the adrenaline chasers out there. This komodo dragon was captured in Indonesia on my recent trip by Cynthia Tuomi from the San Diego Zoo.
If you're feeling the urge for coasts, jungles, and wildlife, we've got a great deal for you this month. Take $250 per traveler on an adventure to Ecuador, which offers such a broad range of scenery and experiences; it's like visiting many countries in one!
Γειά σου (YAH-soo),
Stacy