Nǐ hǎo, travelers!
Summer is finally here! Our little neighborhood in Queens is bursting with sunflowers and cabbage roses, while our office patio has been transformed by Jeff into a paradise of impatiens, hydrangeas, begonias, and zinnias! The perfect place to hold our meetings in the sunlight instead of our conference room and while away Friday afternoons with glasses of wine as we share our plans for the weekend.
This time of year it seems like everything is just a little bit easier, with long sunny days and balmy nights full of fireworks, lightning bugs, and all around good moods.
We hope you enjoyed our solstice deal to Tanzania and make sure you keep an eye out for another one coming on July 4th! The next one will offer something special to those of you who just want to cool off while the sun is blazing so hot.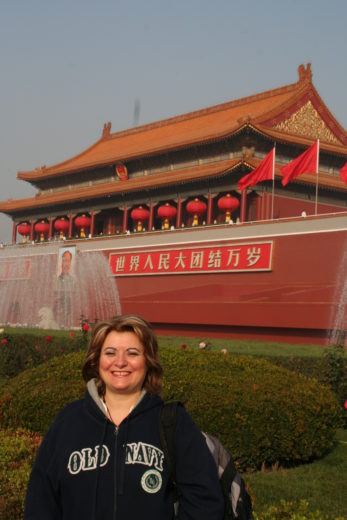 This month, we're taking a look at China, the most populous nation on the planet! I visited China in 2006 and had the incredible opportunity to spend some time with some of the best things the huge country has to offer – including cuddling with panda bears, sharing beauty tips with local women, and taking rides in the traditional rickshaws.
If you hop over to our Classic Album this month, you can take a deep dive into my journey and share in some of the incredible things that I was lucky enough to experience during my visit.
Of course, no talk of China would be complete without a closer look at the incredible Giant Panda (not to be confused with the adorable, but unrelated, red panda). Our conservation piece this month explores some of the basics of the panda bear, its life, and the threats the species is currently facing as a vulnerable species. China puts a great deal of funding and attention into the preservation of this incredible creature, but groups like the WWF, Pandas International, and of course the various zoos around the United States who participate in the panda-lending program can always use more awareness and generous donations to aid in the plight.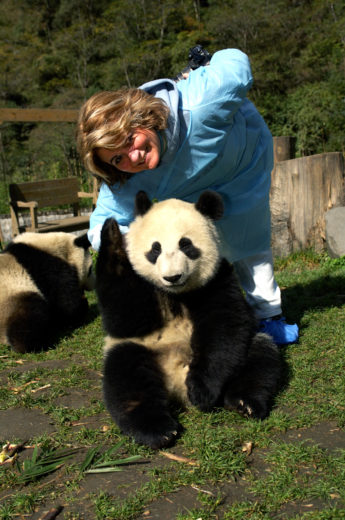 If you're enjoying the transition into warm and balmy weather, be sure to take a look at our deal of the month to Israel, where a warm climate is part of life year-round and incredible historical and cultural monuments seem to live around every corner.
Our photo of the month comes to us from Ed Sandifer, who traveled to Tanzania with the Indianapolis Zoo. While Ed captured countless incredible photos of wildlife, something about this solitary tree on the savannah with a backdrop of Mount Kilimanjaro struck him as remarkable, and we can't help but agree.
We hope the summer ahead is as warm and indulgent for you as it is sure to be for us!
Xiàcì jiàn!,
Stacy