Oregon – Marvels of the Beaver State
Price Starting at $4,995.00
Categories: North America, Oregon
Itinerary Upload File:
Product Banner Image: , , , ,
Products Link PDF:
Departure Date and Year:
Products Link PPT:
There is perhaps no other state in the USA known for its natural beauty quite to the scale of Oregon. Called "the Beaver State" for its historical fur trapping trade, many of the scenes of untouched wilderness experienced by those early pioneers still marvel travelers today. This tour takes you out to the Oregon coast, where whales and porpoises play in the water with marine birds flying overhead, stopping by historic lighthouses with old world charm. Head into areas defined by sand dunes, existing right alongside deep, verdant forests, dotted with mountains and ancient trees. Rent a canoe, paddle down a lazy river, or pick through the terrain on foot, looking for the perfect shot of a rare bird. Experience Oregon as it has been for centuries, and come away with the taste of fresh produce and local wines on your tongue and the impressions of incredible sights in your memories.
Degree of Difficulty –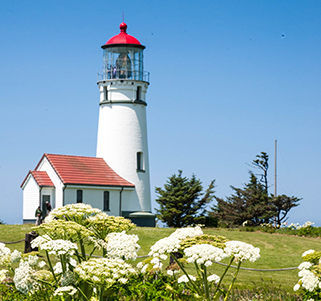 Prices vary by season and package. Please inquire by phone at (800) 627-1244 or email info@classicescapes.com for more information and a pricing estimate.
Maximum group size: No restrictions, although we recommend a maximum of 35 travelers.
YOUR JOURNEY INCLUDES:
Accommodation at hotels as indicated in the itinerary (or similar).
Roundtrip transfers between airport and Portland hotel. (Please note one group transfer will be supplied each way. Anyone not arriving on group schedule, will require a personal transfer at additional cost.)
All meals as specified in itinerary.
Services of driver/guides throughout the tour.
Transportation in private sprinter vans throughout the tour.
Sea Life Cruise on the Main program.
Columbia Gorge Sternwheeler Heart of the Gorge sightseeing cruise on the post extension.
All park and admission fees.
All applicable hotel taxes and gratuities for baggage handling.
Water in the vans.
Complimentary baggage tags.
The climate in Oregon is cool and humid on the coast, semi-oceanic with hot and dry summers in the Willamette Valley, and arid continental in the plateau that covers the inland areas, similar to the Mediterranean climate in some areas. Oregon is sunniest in July and August with fog possible the rest of the year in the coastal areas and even inland. The Pacific Northwest is known for its high precipitation particularly the winter months, so the best time to visit the area taking into consideration temperature and rainfall would be May through October.