New York – Black Cultural Enlightenment: Featuring Harlem Renaissance and African American History
Price Starting at $3,695.00
Categories: New York, North America
Itinerary Upload File:
Product Banner Image: , ,
Products Link PDF:
Departure Date and Year:
Products Link PPT:
Harlem is internationally recognized as a capital of African American culture. Originally a village began by the Dutch in 1658, then an affluent suburb, Harlem has been predominantly an African American community since 1911. Mixing the unique history and cultural traditions of the African diaspora with broader trends in American thought and culture, the residents of Harlem have had a disproportionately large impact on all aspects of American culture leaving their mark on literature, art, comedy, dance, theater, music, sports, religion, and politics. This tour will examine African American history, from the underground railroad, to the Harlem Renaissance, the Civil Rights movement, and the present; you will enjoy a performance at the landmark Apollo Theater as well as feast on soul food in long-established famed eateries. You will depart having gained a much greater understanding of Harlem and the role the black diaspora played in the development of this American treasure.
Degree of Difficulty –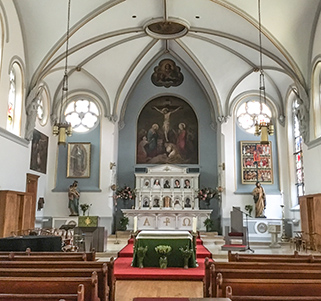 Prices vary by season and package. Please inquire by phone at (800) 627-1244 or email info@classicescapes.com for more information and a pricing estimate.
Maximum group size: No restrictions, although we recommend a maximum of 30 travelers.
YOUR JOURNEY INCLUDES:
Accommodations as indicated or similar.
American breakfast daily, as well as welcome and farewell dinners. All other meals as specified (B = Breakfast, L = Lunch, D = Dinner).
Local guide on all tours.
All tours and admission fees as indicated.
All applicable hotel taxes.
Complimentary luggage tags and water bottle.
New York City has a temperate climate with warm, humid summers and cold winters, but generally above freezing temperatures. Precipitation is fairly even throughout the year, with thunderstorms quite common in the summer months. The 'Big Apple' is a destination that can be visited year-round. Many festivals take place in the city, Thanksgiving and Christmas are some of the most festive holidays, July 4th offers some spectacular fireworks, and the theater is welcoming no matter when you visit. This applies to our NYC based programs. The Finger Lakes are best visited between May and September when outdoor pursuits can be accommodated, and the Summits program can only be offered during May and September because of the snows that can close down the various mountains.