Georgia & Alabama – A Journey Through the Civil Rights History
Price Starting at $5,695.00
Categories: Alabama, Georgia, North America
Itinerary Upload File:
Product Banner Image: , ,
Products Link PDF:
Departure Date and Year:
Products Link PPT:
Follow in the footsteps of some of the most important moments in American history, half a century ago, during the Civil Rights movement. Start in Atlanta, Georgia, where Dr. Martin Luther King, Jr. was born. Visit the cornerstones of his life, from the house where he was born to his final resting place, learning and finding inspiration along the way. Next, cross state lines into Alabama, where you'll visit Tuskegee, home of the legendary all-Black Red Tails Airforce unit that fought in the second world war, George Washington Carver, and Booker T. Washington. Stop in Selma, known for the Civil Rights marches that were held here, including Bloody Sunday, and on to Birmingham, where Rosa Parks made her stand. Allow the fight of those who came before us to fill you with pride and remind you that it is people who make history.
Degree of Difficulty –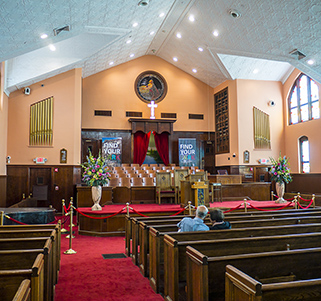 Prices vary by season and package. Please inquire by phone at (800) 627-1244 or email info@classicescapes.com for more information and a pricing estimate.
Maximum group size: No restrictions, although we recommend a maximum of 30 travelers.
YOUR JOURNEY INCLUDES:
Superior accommodations throughout as indicated or similar.
Transfers from Airports to the Hotels on the main trip and extension. (Please note one group transfer will be supplied each way. Anyone not arriving on group schedule, will require a personal transfer at additional cost.)
All transfers and excursions by private vehicle.
Services of driver/guides throughout the tour.
American breakfast daily; other meals as indicated in itinerary.
All applicable hotel taxes and gratuities for baggage handling.
All attraction admission fees.
Complimentary baggage tags.
Both States have hot and muggy summers and short and cold winters, although typically Alabama is warmer during the winter than Georgia. In the low country where our Golden Isles program takes place, it is especially humid. For both of our programs Summer is best avoided.