This year, for Women's History Month, Classic Escapes is taking a look at women who have paved the way into the unknown corners of the world as pioneers, adventurers, scientists, and of course – travelers.
This week we're taking a look at Mary Fields AKA Stagecoach Mary, the first African-American female star route mail carrier in the United States.
Mary Fields was born a slave. Though freed by the Emancipation Proclaimation in 1865, she remained with the family of her former owners for some time, joining them on their relocation into the Montana Territory to establish a school for First Nations girls at St. Peters Mission in Cascade. This unknown territory was a challenge for everyone, and Mary took to the work enthusiastically, growing edible produce, tending chickens, and repairing buildings. This work quickly propelled her into the role of forewoman at the mission.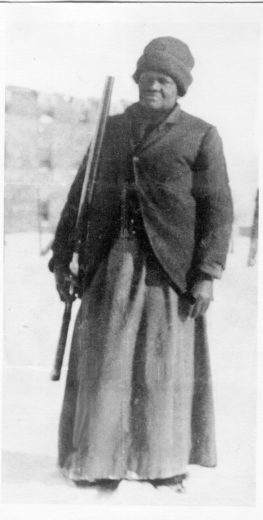 Locals were fascinated, if not a bit wary of Mary Fields. The Native Americans called her "White Crow," because, to them, she had the disposition of a white person, but black skin. Scandalized school children wrote of her propensity for strong language and alcohol (as well as her progressive political beliefs). She eventually was forced to leave the convent due to a confrontation with a disgruntled male employee "which involved gunplay."
For a time, Fields ran a restaurant in Cascade, but because she served every customer, regardless of whether or not they had the means to pay, the venture was doomed and eventually had to close due to bankruptcy.
In 1895, when Fields was in her early 60s, a contest was held by the US Postal Service. The fastest applicant to hitch a team of six horses would be granted the job, and Mary Fields won the contest with ease. If her background weren't enough to bring her fame, her performance as a mail carrier would have. She never missed a day, traveling the Western territories with horses and her mule, Moses. If the snow was too deep for her team of horses, Mary would deliver the mail using a pair of snowshoes.
She was bringing news and correspondence to people who, at the time, were quite literally living in uncharted territory.
Her reputation was always grand, especially in her hometown of Cascade, where schools closed down every year to celebrate her birthday. When a statewide law passed forbidding women from saloons, the mayor of Cascade granted her a special exemption. She also had a standing bet with anyone brave enough to challenge her that she could knock out any man in one punch. She never lost that bet, even after retirement.
She continues to inspire people today, with her most recent accolade being the Asteroid 7091 Maryfields, named for her in 2019. In this way, Stagecoach Mary continues to explore the vast unknown.