Nationality: UK
Conservation Focus: Chimpanzees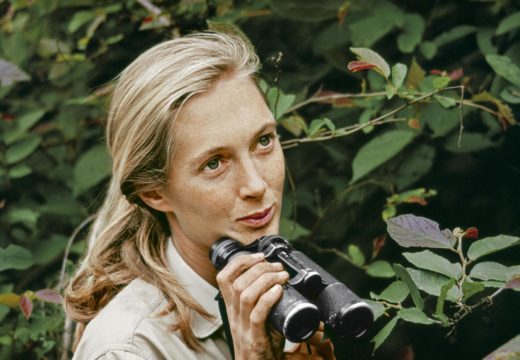 Dame Jane Goodall is a name that has become synonymous with the idea of wildlife conservation, primatology, and anthropology. She is a symbol for women in science and for compassion for all of animal-kind, and her life is one of many wonderful stories and contributions to our understanding of our chimpanzee cousins.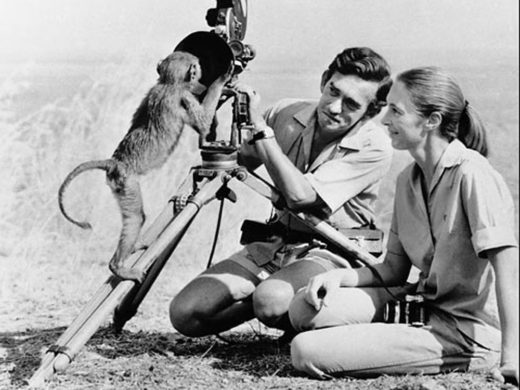 Jane was the first of the Trimates, Louis Leakey's trio of female scientists, sent to different corners of the Earth to devote their time and skill to studying the world of the primates.
Goodall traveled to Kenya at the age of 23 to work as a secretary. She had long held a fascination with primates and the wilderness of Africa, stemming from a prized and beloved stuffed chimpanzee named Jubilee that was gifted to her by her father as a young child. (Jubilee still holds a place of honor on Goodall's mantle today.)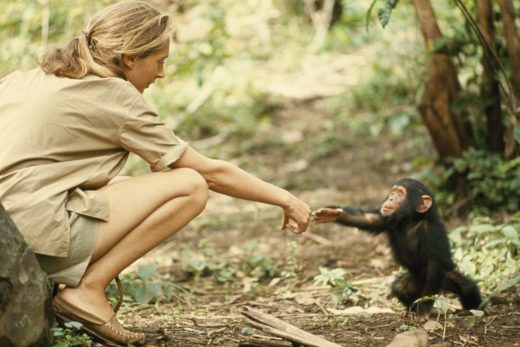 At the encouragement of her employer, she reached out to famed archeologist Louis Leakey, who was intrigued by her interest in chimpanzees and invited her to bring her secretarial work to his archeological base in Tanzania. Though he did not tell her at the time, he was already vetting her to become his chimpanzee researcher, a position he'd been looking to fill for some time.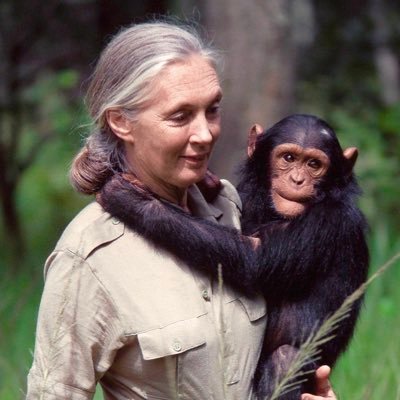 Under Leakey's wing, Goodall became one of the only people in the world to obtain a doctorate from Cambridge University without first possessing a lower level degree. Her thesis, of course, was on chimpanzees.
What Goodall observed would perhaps not have been possible if conducted by a traditionally trained anthropologist. Without the rigid rules of disassociation from the subjects, Goodall named each of the chimpanzees in her observation groups rather than simply assigning them numbers. Without the wisdom of the day that only man used tools, and animals did not participate in human-like behaviors of affection, strategy, and higher thinking, Goodall easily observed all of these things in her chimpanzee subjects.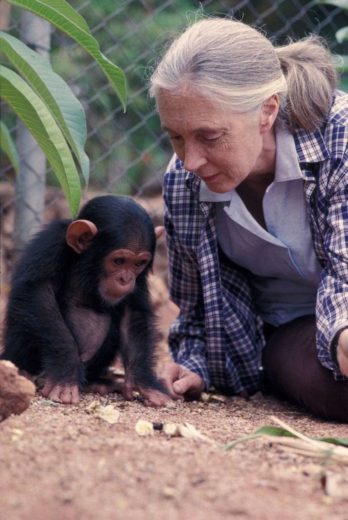 In awe of her findings, particularly relating to the use of tools, Leakey said, "We must now redefine man, redefine tool, or accept chimpanzees as human!"
Her personal life was a wild one, with a brief stint as nobility while married to a Dutch Baron, time spent as an accepted member of a wild chimpanzee commune, and countless honors and prestigious positions held throughout her life.
It is impossible to summarize every accolade and deed accomplished by Jane Goodall in her 83 years of life. Even today, she spends 300 days a year traveling, advocating, speaking, and working toward a better future for chimpanzees, humans, and the world at large.
What's next for this force of nature? No one can say, although we have it on good authority that she has expressed an interest in Bigfoot.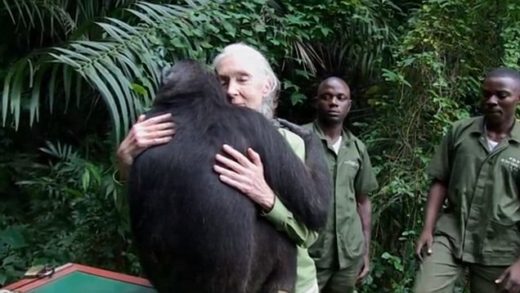 Learn about the Jane Goodall Institute here
Buy her books here