Nationality: Kenya / Britain
Conservation Focus: Elephants
Kenyan-born Brit Daphne (Jenkins) Sheldrick was always a stand-out, and upon finishing her primary schooling in 1950, was offered a scholarship to attend university. Instead, she chose to marry a WW2 hero, farmer, and park warden named David, and join him in his life of working and protecting the Kenyan landscape.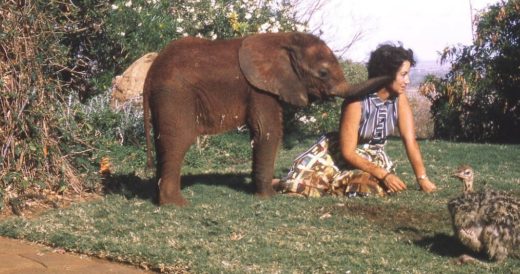 By 1955, she had become the co-warden of Tsavo National Park and discovered a passion for gently rearing and rehabilitating injured, abandoned, and sick animals so that they might some day return to the wild.
She became known throughout the conservation world for this work, and was widely respect as the key expert on the rearing of wild creatures, particularly after she perfected the formula compound necessary to nourish baby elephants.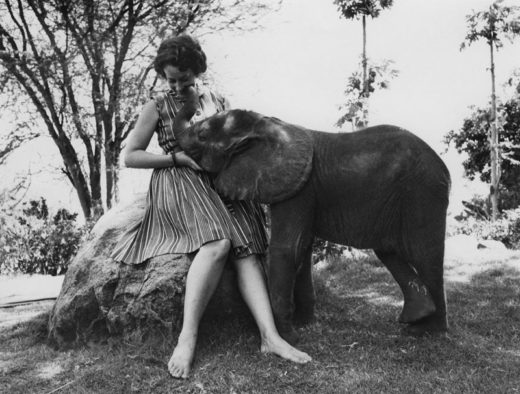 The milk formula had eluded her for many years, and unwilling to accept the heartbreak of watching orphaned baby elephants fade away from a lack of proper nutrients, she threw herself into finding the one that would work. The secret ingredient, as it turned out, was coconut oil, which was a part of the European milk formula that finally proved successful.
Upon losing her husband to a heart attack in 1977, Daphne knew that her true calling was continuing the work they'd done together. She established the David Sheldrick Wildlife Trust in his honor, and there she created a sanctuary for elephants (and later a variety of other creatures) who had been orphaned by unfortunate circumstance in the African wilds.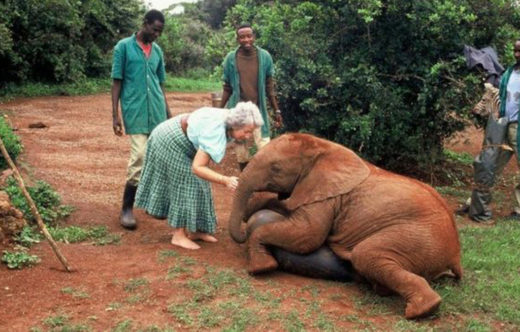 The trust has long been the most successful elephant rescue and rehabilitation effort in the world, and works closely with several conservation projects throughout Kenya, including anti-poaching teams, aerial surveillance, mobile veterinary units, and  the Kenya Wildlife Service.
The Trust offers the option to "adopt" many of their orphans, which provides adoptive parents with photos and updates throughout the year on how the baby is doing in his or her journey toward adulthood and reintroduction.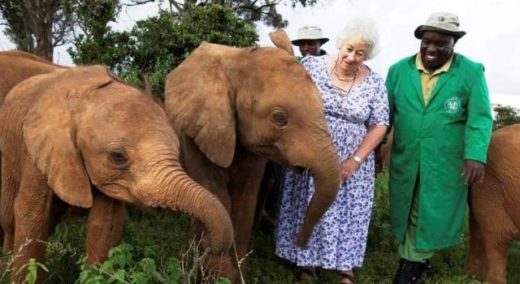 In 1989, she became Dame Daphne Sheldrick under the grace of Queen Elizabeth II, and in 1992 a member of  UNEP's Global 500 Roll of Honour. She has gathered many accolades and titles since, including BBC's lifetime achievement award and the Moran of the Order of the Burning Spear in Kenya, which is equivalent to a (second!) MBE.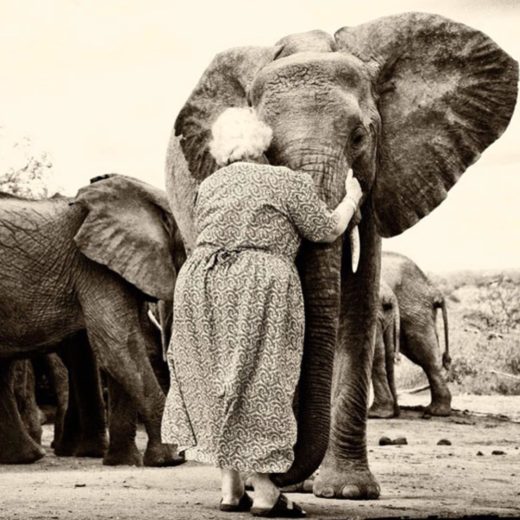 Daphne passed away on April 12, 2018 after a long battle with breast cancer. At age 83, she left the world a much safer place for African elephants, and has left an unmistakable mark on the world of conservation at large.
In honor of her passing, the trust changed its name to the Sheldrick Wildlife Trust, honoring both Daphne and David for all the good they did in life.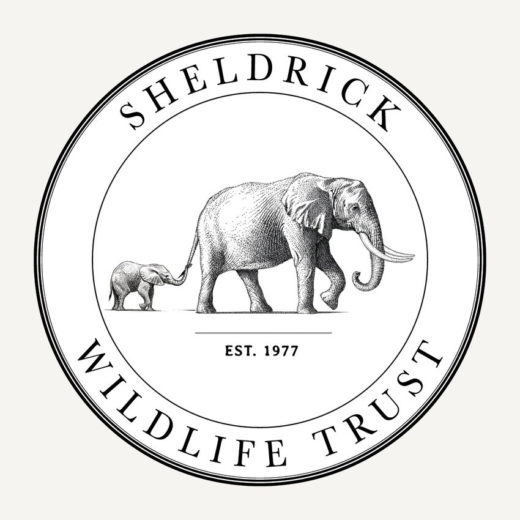 Learn more about the Sheldrick Wildlife Trust here
Read Dame Daphne's Memoirs Here
Adopt an elephant (or rhino or giraffe!) here
Follow the Sheldrick Wildlife Trust on Twitter, (where they frequently post adorable photos and videos of the orphans!)