Nationality: USA
Conservation Focus: Elephants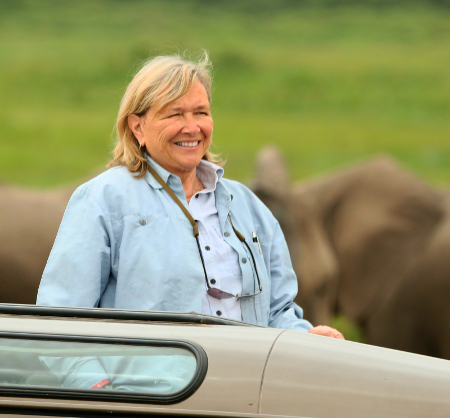 Cynthia Moss began her career in 1964, as a journalist for Newsweek, writing religion and arts pieces for the prestigious publication. It wasn't until three years later that she took a fateful holiday to the wilds of Tanzania and fell completely in love with elephants.
A visit to Lake Manyara National Park led her to British elephant researcher Dr. Iain Douglas-Hamilton and his research camp. It was less than a year later that she quit her job at Newsweek and made her way back to that camp, this time as an employee rather than a tourist.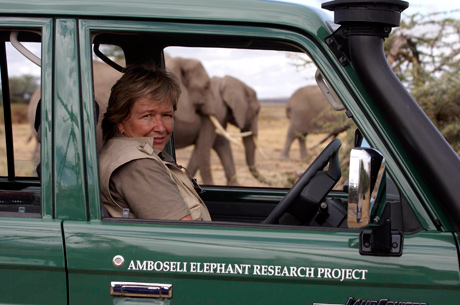 Their work together resulted in many groundbreaking discoveries about elephants, including that each one could be identified by the unique shapes, markings, and vein patterns of their ears.
After Dr. Douglas-Hamilton's work ended, Cynthia stayed on in Africa, unwilling to give up what she considered her calling. She took whatever relevant positions she could find, assisting in a veterinary clinic, hopping onto research projects, and returning to her journalistic roots by editing the African Wildlife Foundation's (AWF) official newsletter.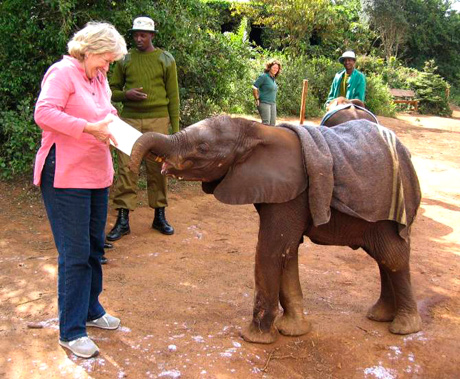 In 1972, at the recommendation of a friend, Cynthia turned her eyes onto the last undisturbed elephant herd in Africa, and all of the invaluable information that the study of them could provide. This project launched the Amboseli Elephant Research Project (AERP), an intensive study of elephant behavior that remains ongoing today.
Through this initiative, much of the core information we take for granted about elephants was discovered – including the fact that they are matriarchal by nature.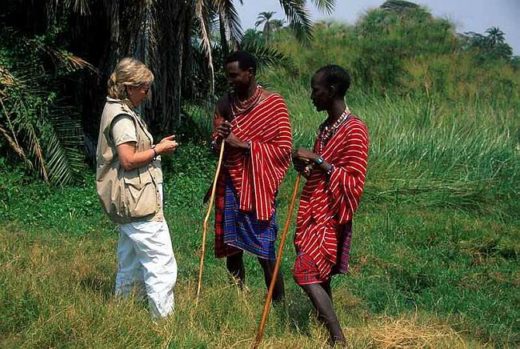 Over the decades, as she published books, got involved in anti-poaching initiatives with local governments and tribes, and grew her research project, Moss has become a key figure on the subject of elephants and a noted expert in her field.
In 2001, she set up a dedicated trust to manage the research project and its associated efforts, the Amboseli Trust for Elephants, a leader and trailblazer in elephant conservation and the protection and understanding of these incredible creatures.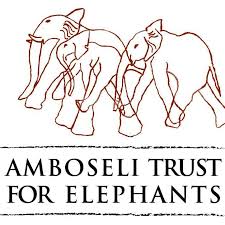 Read books by Cynthia Moss here
Get involved with the Amboseli Trust for Elephants here