Nationality: Canada
Conservation Focus: Orangutans
At only 25 years old, Birutė Galdikas set out on a journey against incredible odds – into the untamed, unstudied, often-hostile jungles of Borneo in search of the orange-hued great ape that had so far evaded major study – the orangutan. The tiny, thatched-roof hut she lived in was bombarded by carnivorous buzzing pests and the growls of dangers in the jungle – both animal and human – sung her to sleep at night.
It had taken some convincing, but she had managed to get funding from the famous anthropologist Louis Leakey to come here and base her doctoral studies on a mysterious apes known to locals as the "people of the forest."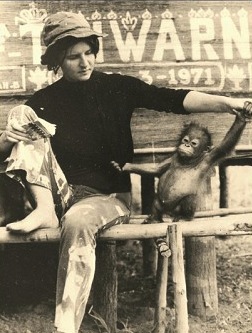 Despite the challenges she faced, Galdikas stayed in Borneo for 30 years, creating invaluable insight into the mysteries of the rainforest, the biodiversity thriving within, and bringing the world's attention to the incredible orangutan.
She became known throughout the conservation world as a member of the "Trimates" – women who worked with Leakey in the pursuit of understanding and documenting the great apes. These three women, Dian Fossey, Jane Goodall, and Galdikas herself are famed throughout the scientific community for their invaluable contributions of knowledge and activism for conservation and awareness.
Beyond advocacy, Galdikas has become directly involved with the rehabilitation of orphaned orangutans. Her reserve allows them to physically and mentally recover in the company of fellow orangutans before being re-introduced to the wild.
Her charges have been orphaned primarily by habitat loss and poaching, but there is also a market for orangutans as pets. The creatures become so intelligent as they grow that they are impossible to manage as a domesticated companion, and often end up abandoned and unable to fend for themselves.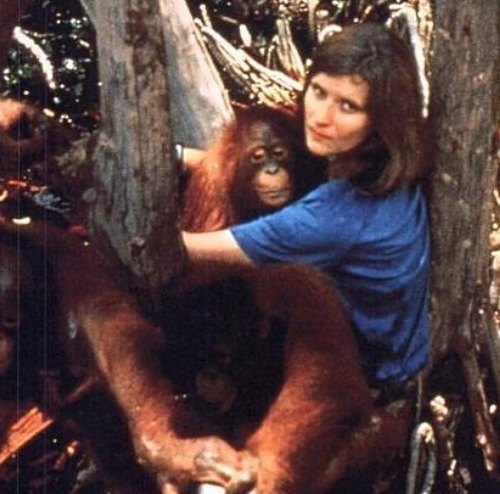 Her work continues today as one of the longest studies ever conducted on a mammal. She has been acknowledged as a significant member of the scientific community, with a Tyler Award to her name and two appearances on the cover of National Geographic.
Her memoir, Reflections of Eden, goes into detail about her years in that little hut in Borneo, beginning a project that would change the scientific and ecological communities for good.
Learn more about her orangutan rescue and orphanage here.
Grab a copy of her memoirs here.
Get involved in saving the Bornean rainforest here.