Great Escapes: Southern Tanzania & Zanzibar – Sail & the Wilderness
Uncover some of Tanzania's best-kept secrets on this adventure to the southern half of this incredible nation! Selous Game Reserve will blow you away with the classic safari experience, full of the most iconic of Africa's animal kingdom. Then, head to the turquoise waters and white sands of Zanzibar, the island that has been a favored escape for many civilizations over the millennia. Spice markets, antique architecture, tranquil waters, and charming locals will make this trip a journey you never forget.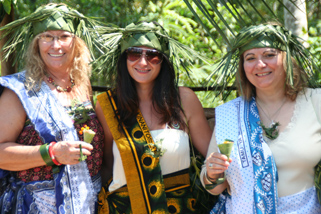 YOUR JOURNEY INCLUDES:
Domestic flight Dar es Salaam/Selous as specified in the itinerary, as well as
Selous/Zanzibar/Dar es Salaam. On the extension, domestic flight Manyara/Selous is included.
Superior accommodations throughout as indicated or similar.
All meals on safari in Tanzania. Meals as specified in Zanzibar.
All wildlife viewing by land cruiser.
Complimentary bottled water in vehicles and during lunch/dinner.
All gratuities to porters & dining room staff.
All park entry fees.
Complimentary baggage tags.
Emergency evacuation insurance.
Tanzania is located close to the Equator. The temperature, therefore, does not vary too much. During our summer months – their winter (June through August) it is about 10 degrees cooler, but days will be warm and can reach the 80's and evenings can be cool and can drop to the 40's in the higher elevations. Most programs include some high elevation spots – the rim of the crater is at 7,500 feet. The rainy season is in April/May (long rains) and November (short rains). However, it does not rain every day, or all day, and rainstorms are quickly followed by brilliant sunshine which makes for incredible photographic opportunities. Wildlife viewing is good year-round, however the migration of zebra and wildebeest follow this cycle:
January-March – southern sector of the Serengeti and the animals are massing and giving birth to their young
April-June – central Serengeti and the animals begin to move
July – western corridor of the Serengeti and on the move towards Kenya
August-October – northern Serengeti and mostly into Maasai Mara in Kenya
November-December – returning back to the Serengeti and making their way to the southern sector
Zanzibar follows a similar pattern with rains (longer rains in April & May with short rains in November) but it does not rain every day or all day, rather short showers. Being so near the equator, Zanzibar is tropical year-round, but in summer (December/January) it's usually windy, so there are pleasant sea breezes.