Colombia – Coffee & The Arts in the Land of Emeralds & El Dorado
Discover one of Latin America's fastest growing cities, Bogota. Experience extraordinary architecture and engineering as you meander through the underground tunnels of the Salt Cathedral. Take in the spectacular natural beauty of Colombia's coffee region all while learning how the 4 basic elements – earth, wind, water and fire – contribute to the growth and production of coffee. Continue to Cartagena, declared a cultural heritage site by UNESCO in 1984, it is a city full of history which has been an inspiration for artists, writers, historians and musicians. Explore the Rosario Islands, an archipelago formed by coral reefs with small white sand beaches, and clear Caribbean waters.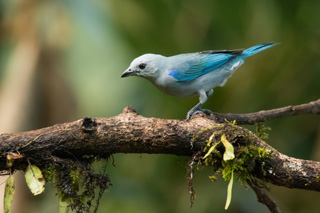 Because of the proximity to the Equator, Colombia's temperature does not vary much throughout the year. What makes more of a difference is the altitude, and Colombia has some extremes – from the hot lowlands to the freezing Andean peaks, you could travel a few hours and have completely different temperature, both during the day and night. The best time to visit is when it's driest, which is generally between December and March and during July/August. Many festivals and fiestas take place during this time as well, so planning will be required to ensure accommodations can be booked during festival times.